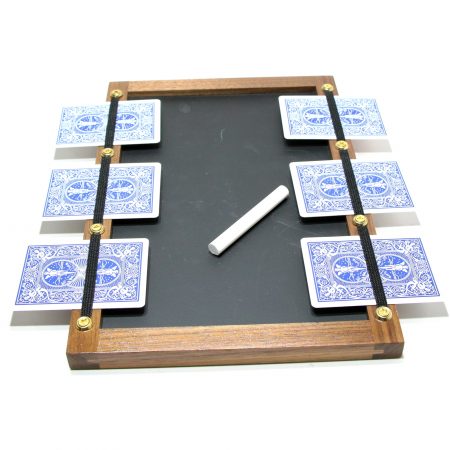 Slate of mind was created by U.F.Grant c. 1949, and it was later improved by Aldini. Grant was influenced by Dr. Jaks' Supersonic Card Prediction.
This is Richard Osterlind's high end version, it is not as pretty as Carl Williams' paddle version but it is still one of the best looking and smoothest versions produced.
Click here for more information.