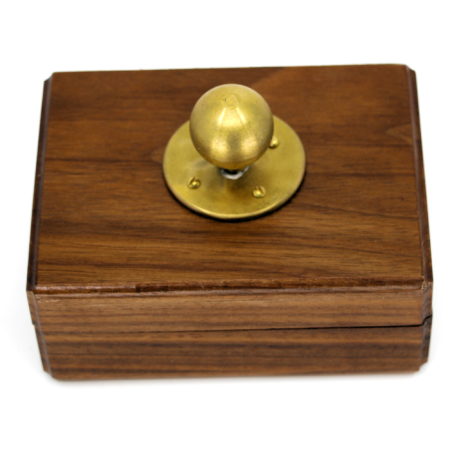 This is a beautiful version of Magiro's very clever effect released c. 1995 called: Neue Hellseh-Kassette (Clairvoyance Chest) from the Limited Edition Magic team. Paul Lembo continues to amaze with his craftsmanship and Joe Long clearly explains how to perform the effect – particularly the second phase which is barely mentioned in the original German instructions. It is easy to do but nice to have the precise moves spelled out.
I believe only six of these were made so it is even more rare than the original version put out by Magiro.
I've also included a deck of cards, and a small pad and pen. Everything except the pen fit neatly in the box which is surprisingly rare with some of these collectible props.
Click here for more information.