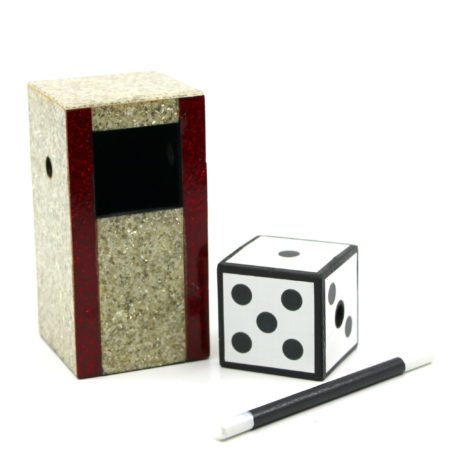 This is an interesting die penetration from Vienna Magic and although it does not have the refinements of Thomas Pohle's later Super Block Penetration, it still looks effective. The tube cannot be examined and the penetration is not quite as clean (due to the fact that the hole does not go all the way through the top of the tube).
I don't know if this version by Vienna Magic was the original version that inspired Thomas because the effect and method has been seen in a number of other versions over the years.
Click here for more information.