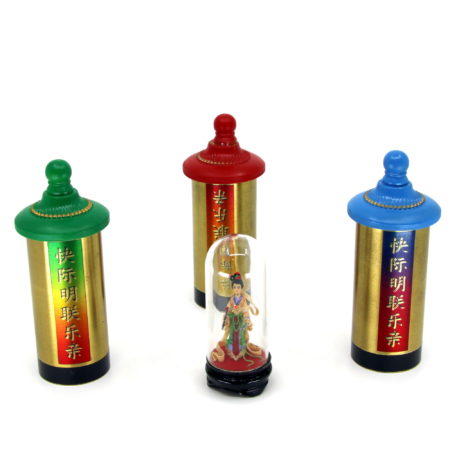 Here is a rare beauty from the German master magic duo of Tony Lackner and Eckhard Boettcher c. 2000.
The props are well made and look interesting and colorful and the method is easy to do. It comes with a great patter story filled with drama and intrigue which I have done my best to edit and enhance below (beginning with a basic google translation). Basically the princess is hidden under one of the three pillars and if her brother, the prince, cannot find her on the first attempt, the lovely and beautiful princess will be forced to marry a hundred year old Persian scholar who is possibly the ugliest person in the world.
The pressure is on to save the princess … which of course you do by successfully producing an envelope with the name of the pillar that the princess is under 🙂
This effect has recently been remade and significantly upgraded using an electronic gimmick as The Mystery of Horus by N8 Quality Magic. This is the original that uses an old school method that needs no batteries, and requires no reset or maintenance. Not a sexy method but reliable and just as amazing to the spectator 🙂
Click here for more information.