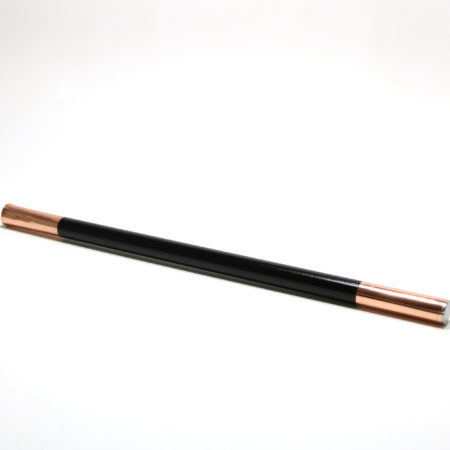 The Coin Wand was first exposed in Hoffman's Modern Magic as The Half-Crown (or Florin) Wand (pg. 203), it was first used in performance c. 1872. Stanyon's advertised their version c. 1902, Roterberg advertised there version c. 1904, and Thayer were advertising theirs at least as early 1921 but probably earlier. Thayer also had a Slender Coin Wand, but this did not use the same mechanical approach.
Colin's Coin Wand is about as smooth as the Owen's Coin Wand though the finish is not quite as nice and there is no flared end with the Owen's. Like the Owen's this does makes a slight scraping sound which can be heard very close-up, but this is not a close-up item anyway so it is moot. Very fine motion.
Click here for more information.