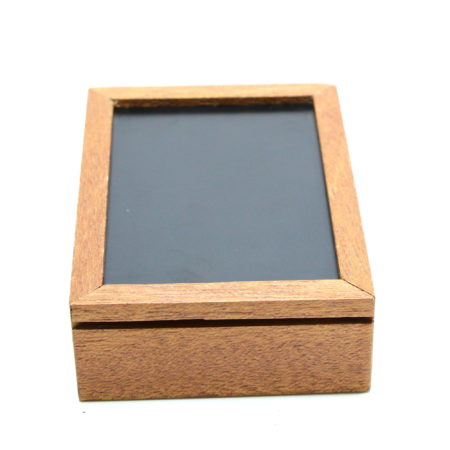 Krazy Rabbit (KR) Professional Magic was a British magic manufacturer dealer started by Stewart Murray in 1983 . They focused on high-quality props with significant original content for working performers and professionals.
The KR Ultimate Card Box is quite unique and although it has features found in Joe Berg's Mento-Card Box among others, I don't think there is any other Card Box with quite as many useful features found together.
It is the sort of box that you could play with and come up with some neat routines though sadly it only works with Bridge sized cards, not Poker.
Click here for more information.