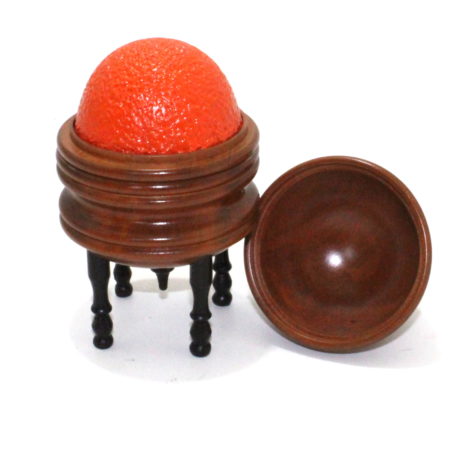 When I first received this from my good friend George Robinson I don't think I fully appreciated how cool it was. Of course it is made perfectly by George, but I remember thinking it was just a "fancy ball vase"! Well it is way more the basic routine is:
You show the Vase
Remove the lid and show the orange which you then remove
This orange multiplies into two oranges
And then an orange silk appears
You place the orange back in the vase and replace the lid
And when you lift the lid the orange has vanished too!
A really great routine which is surprisingly easy to do. Everything works beautifully and it looks amazing.
Great job George!
Click here for more information.