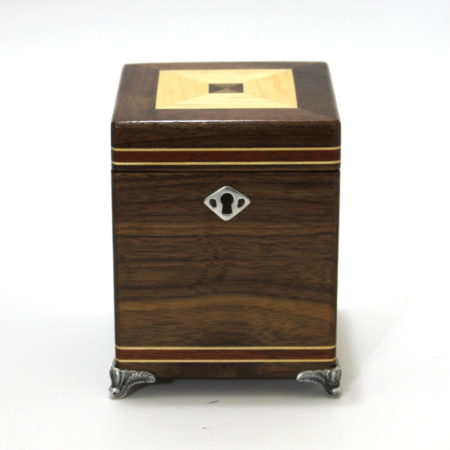 Another Unique Miracle from Dave Powell!
I think this is a bit of a sleeper that more people should know about from Dave Powell. The new version looks even nicer than the original version and is of course is beautifully crafted by Dave Powell himself in sunny California. The effect is also a huge crowd pleaser.
A card is chosen, signed and returned back to the deck which is then shuffled and placed inside the box. The magician states he will cause the card to rise from the box. After much fanfare a single card eerily rises from the box, but it is not their card. Understandably upset the magician tries again and this time a whole stream of cards flies into the air – and the magician reaches into the stream with his thumb and fingers and catches a single card. Of course it is the signed and selected card.
In many ways this can have the same impact of the card sword, without the need for the sword, which always requires a rather large performance area and is certainly a lot more bulky.
The built in card fountain is very powerful and along with the other mechanisms makes for a flawless operation of a very impressive effect.
Highly Recommended for performers requiring a real showy effect with the minimum of effort and expense!
Click here for more information.