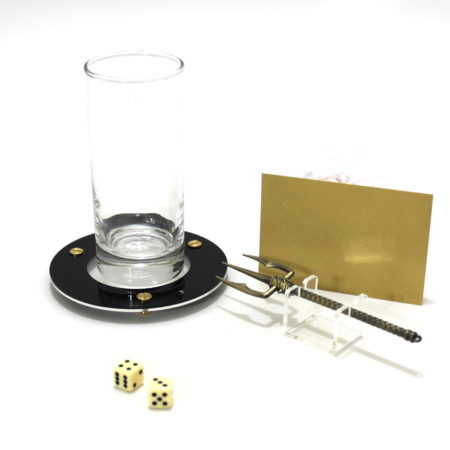 Convoluted but Clever

So I'm not so sure of the story line for this item and it uses water which most of the time is just a pain. However, it works amazingly well and is very clever. In fact, Magic Wagon give directions where you just use one die but I have done it perfectly fine with two and even three. Two is probably the safest but with some practice I think three is also very possible. Of course predicting two or three dice is much more impressive than just one.

The key thing is that the dice can be shaken up many times in the glass and on the tabletop and they will always show different numbers, but when you pour the magic water (Poseidon's) in, you can always predict the numbers. It is very cool to watch.

Not for everyone, but a clever principle indeed!
Click here for more information.