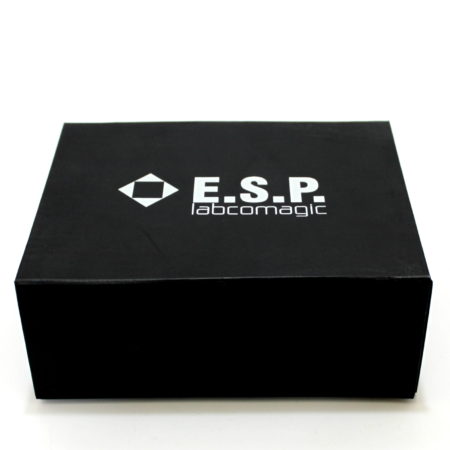 Simply Unbelievable

I've been a big fan of LabcoMagic and the amazing inventions of Soren Harbo for many years. When I first read about E.S.P I was truly awestruck: was it really possible to create a tiny device that could tell you every time how many cards were cut from a deck and the name of the card? When I received the unit and saw how easy it was to use and how accurate it was – in all my testing it has never once failed me – I realized not only was it possible but we were playing at a whole new level of sophistication.

It really is mind boggling to use this device. It works not just with playing cards, but pretty much any small uniform items: coins, marbles, scrabble tiles, even pieces of paper or card. It is easy to program for all of these items and more.

It is not a walk-around or impromptu device – suited best to formal close-up, parlor or even small stage venues. But it is small, silent and 100% reliable and with some thought can easily be the cornerstone of the most amazing routines possible.

Highly Recommended for anyone who loves amazing inventions and ideas, and who want to create mind-blowing effects!
Click here for more information.