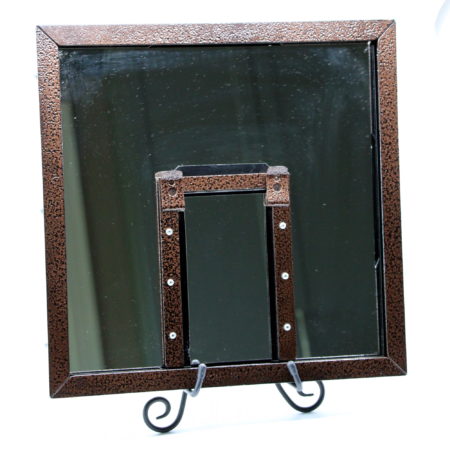 What a beautifully made piece of magic and an extremely clever method from Dave Pavlov. This is actually the penetration of not one but TWO mirrors – one on each side.
This really is as close to real magic as you are likely to get. To do this justice you do need to spend ten minutes practicing in a mirror to get the moves smooth – they are not difficult. And I banged out the Speed Demo this morning without issue and any previous practice, so you know you can do it 🙂
There is a larger version (17″) of this mirror which is quite a lot harder to handle due to the size, so if you have a choice you definitely want this 12″ version.
Click here for more information.