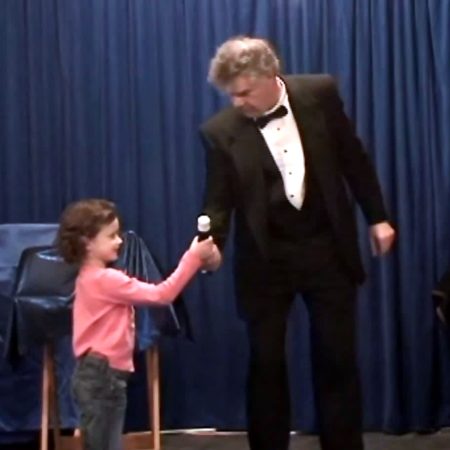 Laugh Out Loud Entertainment!

It's hard not to love Creative Magic's Bigger and Biggest Wands. They are always remembered and often the highlight of any act. They are not really magical but the audience just loves them. And when you bring out the Biggest wand the crowd goes crazy!

The wands all pack flat into a small carry bag, I can even fit the biggest wand and a small electronic pump into the bag so it is 100% self contained. The 7.5 foot wand is not as robust as the smaller wands but it works well for the effect. I think over time the way the wands join together gets loose but so far this has not been an issue. A sheet of newspaper could help solve this issue as required.

Highly Recommended for Entertainers everywhere!
Click here for more information.