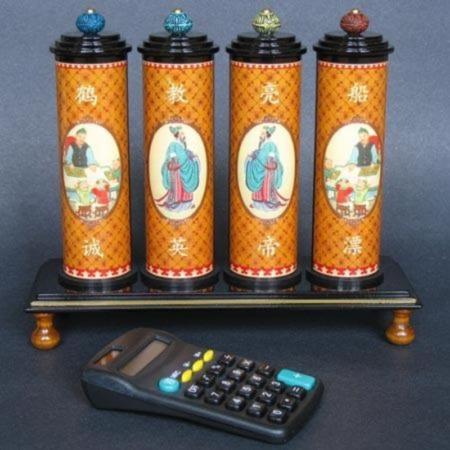 Marvelous Modern Math Masterpiece!

Richard has done it again! The real "modern math" is… 1 master craftsman + 1 beautiful, unique effect = another Gerlitz winner!

"Modern Math" is perfect in every way. The highest quality materials were used… this baby will last a lifetime. It was obviously crafted by a perfectionist… everything from the graphics to the instructions. The piece is just the right size… mini magic at it's finest. The actual "math" that must be done is simple and quick. No need for lots of memory work here. Yep, Richard is a pure genius.

I've have quite a few Gerlitz pieces in my collection… but this one is on the top shelf, right in the center!

Click here for more information.