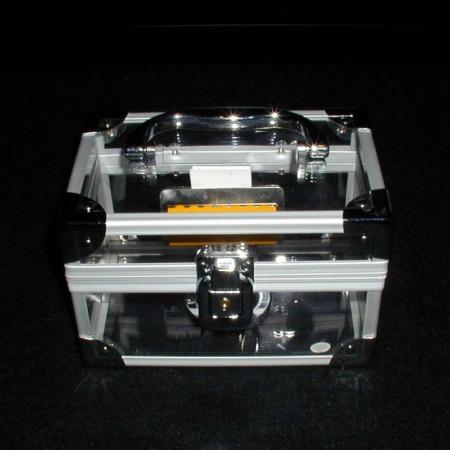 A Great Utility for the Mentalist!

This is a very convicing and useful mentalism utility box that allows you to peform one of three routines: Burnt Bill, Headline Prediction, and Signed and Torn and Restored card. The box is made of acrylic and is well made.
Click here for more information.