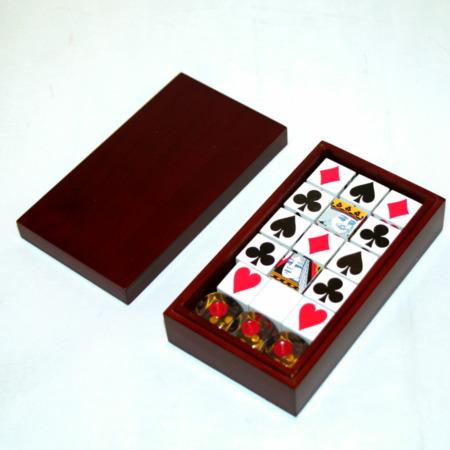 Great prop for a fantastic effect from Tommy Wonder

This is a very nicely made prop for Tommy Wonder's Rubik's Card routine, described in both Books of Wonder and the Visions of Wonder DVD series. Well made and thoughtfully constructed. Only slight negative is the light weight and soft finish of the wooden box. The small blocks are very artfully done and the mechanism is very reliable. All in all, a great piece and a fantastic effect.
Click here for more information.