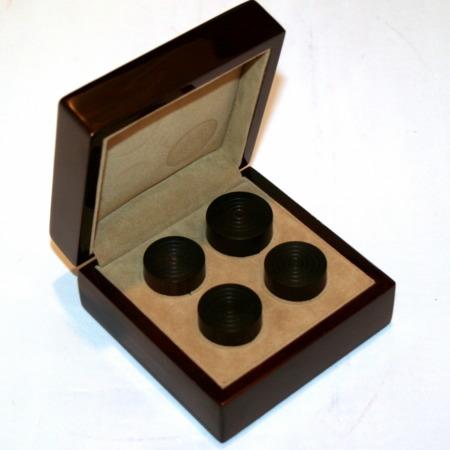 Deluxe Chink-A-Chink

WOW, the workmanship on this piece is just superb; both trick and presentation case.

I have a number of pieces from Joe Porper, RNT II, Collectors Workshop, and a few from Owen Magic Supreme – this chink a chink set is made at least as well as anything I have seen from these companies. (BTW – I love the quality of their work too).

Click here for more information.