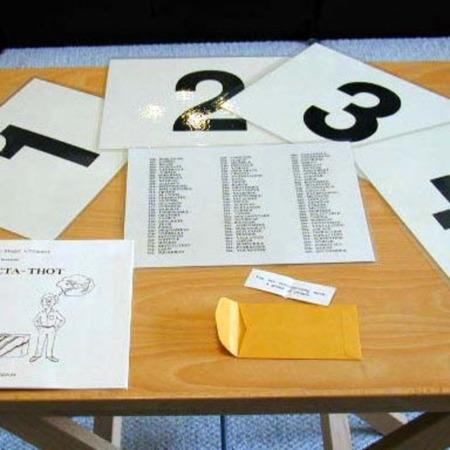 Reflecta Thot's Great

We recently purchased the manufacturing rights to this effect from Helene's Magic and it is great… If I had enough money I would stop production and keep this one all to myself. As for now we are selling the remaining of Helene's stock at an unbeleivable low price of just $12.50 each for the first 50, then back to $15.00 for the rest. This is a great effect, we have some additional thooughts that might make this even easier to perform, as if that would be needed.

Anyway this is a great effect and if anyone can get their hands on a set they should grab'em up

Ken Driscoll
Funhouse-Magic.com
[email protected]
Click here for more information.