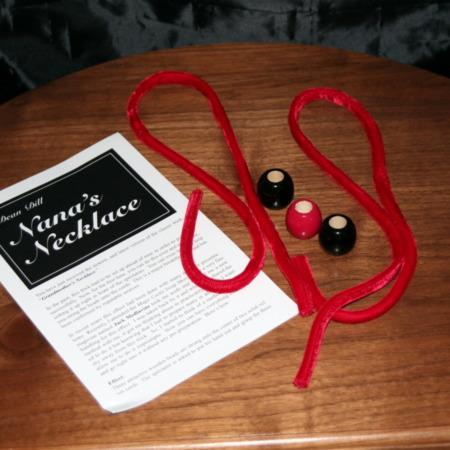 Almost perfect

The original version (circa 1584) required some pre-work. This version is much improved – no pre-work or set up of any kind.
There's a major plus to this kind of effect – it occurs in the spectator's hand, and leaves him holding the beads. Since he touches the items, it seems all the more impossible.

4 stars instead of 5, since you can't be a complete chimpanzee with this. Just work with it a while before presenting it, so you can do it smoothly. It looks and feels good in your hands and in the spectator's, and you'll be able to do it over and over with any crowd.

Click here for more information.