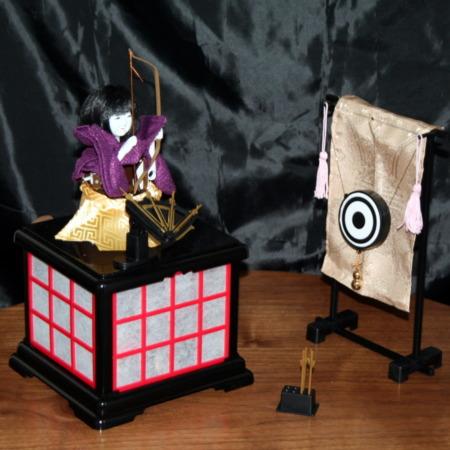 A piece of history

Yes, it works. NO batteries or computers. It's full of springs, strings, gears, and other magical stuff.
It's a bit fiddly to keep adjusted, but that's a part of the fun. Consider introducing it as a piece of history – it antedates video games and computers. Try showing it with the doll unclothed, and the screens removed, so that your audience can see the internal workings. When you start it up, deliberately adjust it a bit (even if it's running smoothly)… then let the audience join in the fun of watching him actually hit the target with a real arrow.
My audience actually asked "How does it know where the target is?".

A note: This is available as a kit, or as an almost-assembled version. The price difference is small, and the kit is NOT easy. Get the almost-assembled version, and you'll only need a half-hour or so to finalize it. Also, get the storage/display box – it's very nice woodwork, and makes the presentation more special.

4 stars, since not everyone will have a routine for what is essentially a replica of an antique toy from medieval Japan.
Click here for more information.