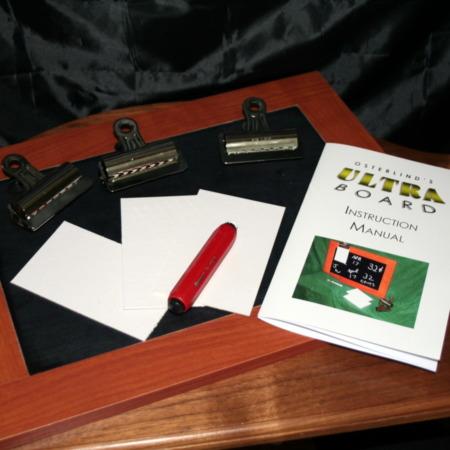 Built to last – and you can let the audience handle it.

This is built to last forever. No hidden things for an audience member to stumble upon. And, when you see the method, you'll have the joy of a 'duh' moment – it's dead simple, works every time, won't ever fail on you, and you'll wish you thought of it.

You can let audience members use it for something prior to your effect (how many tools let you do that?). Pick it up and create your magic – and then let them examine it afterward. Not only are you clean, the entire device is never dirty either (really really!!!).

Nice feel to it, and it's classy in appearance.
Click here for more information.