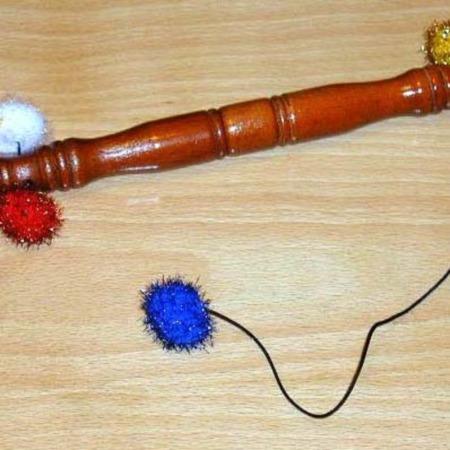 Very Disappointing Compared to Mikame's Usual Standards

First, this is properly known as a "mini" pom pom pole because it is practically pocket-sized. Though some may find this to be a benefit, I think it distracts from the trick because the performer has to fumble with awkward reaches to perform the trick. Additionally, the pom poms are poorly weighted, which causes the strings to get caught as they pass through the holes at each end of the pole. I own tons of Mikame Craft props because I consider them to be collector quality items. Unfortunately, this product may look good, but it operates very poorly. With a few modifications, it may work better (drilling bigger holes and adding weights to the pom poms). But for the price, it should work perfect out of the box. Pass this one by.
Click here for more information.