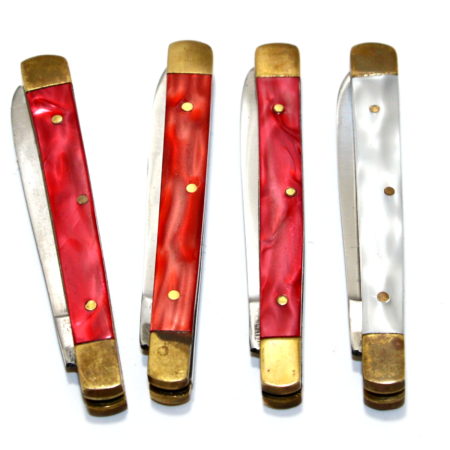 From the pictures, these look like Merrill knives made by Al Cohen. I understand that Al bought the rights from Merrill. Al's knives have brass ends while the original Merrill knives were a silver colored metal. The first batch Al had made were fantastic and as good as the original Merrill's. Later batches weren't as well made.
I like these better than the Mogar knives because they have metal at both ends, eliminating the possibility of flashing, and they look more like a regular pocket knife (which they are) than the Mogars.
Click here for more information.