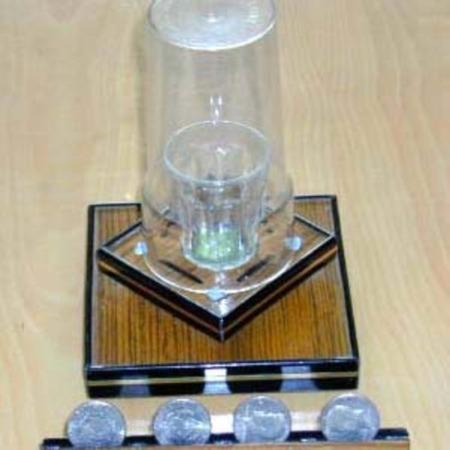 good made and clever idea.

This is very nice and clever idea. The quality is well made. I own this for years and still good in working. Never stuck.

Andy,
I just wanna know how much it is cost for this trick today? Can I get it now in magic shop or this is old antique magic??

Cheers,
Chan.
Chan – this is an old Jack Hughes item, and this version is no longer available.- Andy
Click here for more information.