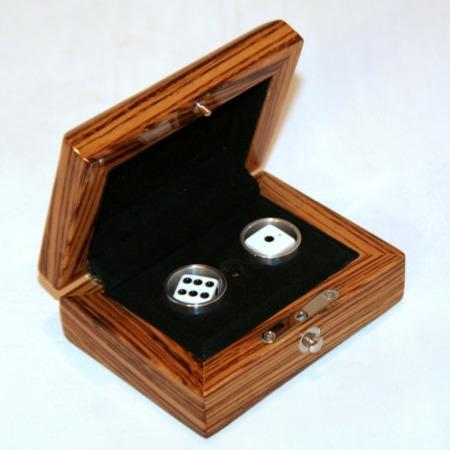 The Trickery Has Done it Again!

Thank God the magic community has a company like The Trickery to keep quality magic alive. Howard Baltus, The Trickery's founder, has always had an appreciation for well-crafted apparatus, and has gone out of his way to make it available to his customers by either hunting it down or having it created himself. His work with Bob Solari under the Definitive Magic banner yielded some of the most unique, and quality-driven effects the industry has seen in a long time.

The Trickery's latest effort in this vein is the Definitive Atomic Ball. They have produced several versions of this effect in the past, but all pale in comparison to this version created in partnership with Magic Wagon of Thailand. For the life of me I can't understand why there isn't more of a buzz about the work this company is doing. The quality and attention that they are putting into their effects are really second-to-none. I would compare them to other craftsmen, but that really isn't fair since Magic Wagon's products utilize materials and production methods I've never really seen before in magic manufacturing. Even contemporary producers like Dave Powell, RNT II, and Colin Rose aren't experimenting with the techniques and materials that Magic Wagon is employing. But I digress.

The Definitive Atomic Ball is outstanding in every way. The effect is quick but baffling and the construction of this version is impeccable. You will love handling this, displaying this, but most of all performing this.
Click here for more information.