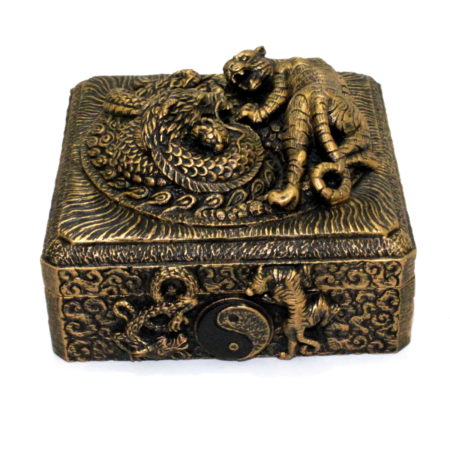 The Tiger and Dragon mystery is my favorite props for the reason that finally something so beautifully artistically crafted can be given to the audience to control so that they too can freely enjoy a beautiful art object.
the trick needs to be rehearsed a bit before performing and must be normal light in the room because in this case the light can only help you identify 8 possibilities.
of course it's great with this trick that you can give everything control at any time.
Click here for more information.