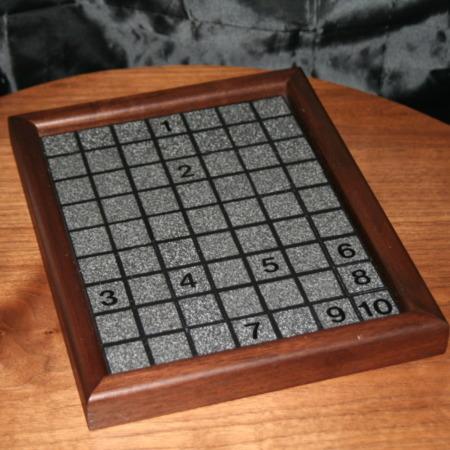 Winston Freer Tile Puzzle

Andy is correct, this is an amazing piece of magic. From the ground up this prop is first class. The tiles are stunning and the wood frame is very nice as well. Andy has described the effect so I will not. Just rest assured that when you perform it people will be amazed.

John Rogers is also a great guy and was very helpful with my purchase. I wanted the extra case he used to sell and he gave me all the info I needed.

This is one of the best purchases I have made in a long time.
Click here for more information.