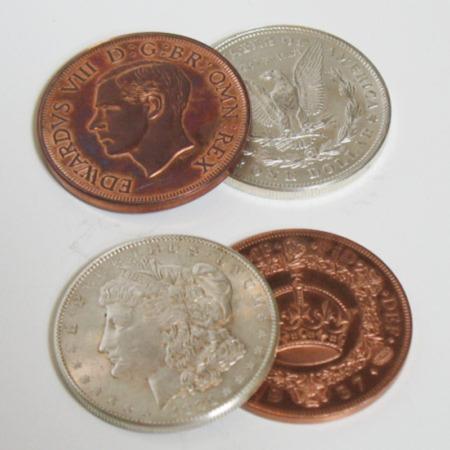 Lassen UWC Coin Set

George is 100% correct. This is the greatest set of coins gaffs I have ever owned. The impact is so strrong and the changes so magical that you will love going it in the mirror for yourself. Todd has outdone himself here and if you are interested you should move fast. the 3rd. production run is nearly sold out already. make sure to order the extra milled coin to perform the samoya routine. It is a perfect ending to the UWC routine.

Todd will also send you a home made instructional video online for you to learn from. this is a first for Todd and is very welcomed.

In my opinion this effect is stronger than any three fly routine out. i have done both and this really gets them.

Sell whatever you must and buy this right away.
Click here for more information.