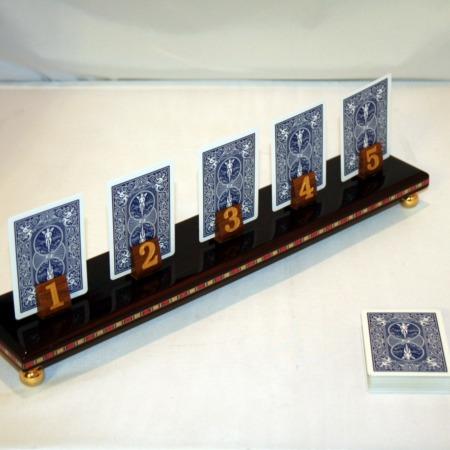 Chalong Card Prediction

WOW. This is a thing of beauty. The nice folks at the magic wagon have produced a very nice effect and made it to perfection. The wood is a perfect color and looks great against the inlay. This piece almost reminds me of a Gerlitz product. The effect, while not new is done in a novel way.

Keep the magic coming.
Click here for more information.