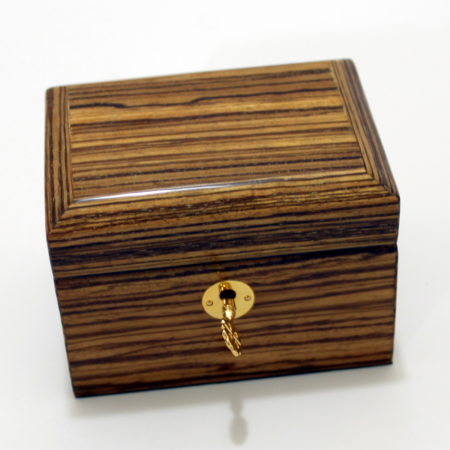 The Magic Wagon Train Keeps on Rolling!

These guys really are on fire! I received five items last weekend and each one is a winner. I didn't cherry pick their five best items, but just the last five to come off the block. They are all winners, and no one creates boxes with this amazing jewelry box finish like Magic Wagon. What Milson-Worth did for beautifully painted parlor props in the 70's – 90's, Magic Wagon is doing for close-up wooden props in the 2000's and beyond.

This item fell under the radar of many – I'm sure some thought it was another electronic marvel (less trusted by many collectors) but it has no electronics. The routine is a clean 3 way prediction with multiple simple but effective methods, and you are left 100% clean. The box is gimmicked and does the work for you. This box is so clean and beautiful I'm thinking about keeping it in my small, but demanding collection.

Magic Wagon just keep producing amazing beautiful magic!
Click here for more information.