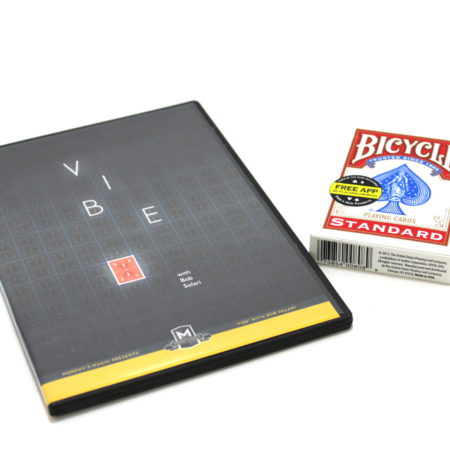 The Jersey Devil is back! This is one of the best ideas I have seen in card magic for years, and certainly one of Bob's best ideas. I love it.
It really is a very basic principle that I'm pretty sure will be copied by many. But as far as I can tell my good friend Bob Solari was the first person to use it. Once you know how it works you will most certainly be thinking – You Clever Bastard Bob!
The instructional video is also very well produced and Bob looks the best he has for years; you get the impression he even enjoyed making it! Bob sells the gimmicked decks for $10 a pop with the DVD, but that is amazingly cheap for the work involved.
On the video there are four great tricks – three from Bob and one from his buddy (and Slydini student) Bill Wisch. A very clean Out of This World effect, a lost and found card effect, a 4 of any kind effect and another color separation where not only are the colors separated into reds and blacks but also odds and evens.
And you will certainly find other uses for this idea. You will be performing it straight away and love the power you have. The deck is gimmicked but to all intents and purposes it is not – no rough and smooth, short cards, longs cards, slick cards or any other such madness.
Did I say I love this idea? Go Bobby! Get a copy now!
Click here for more information.