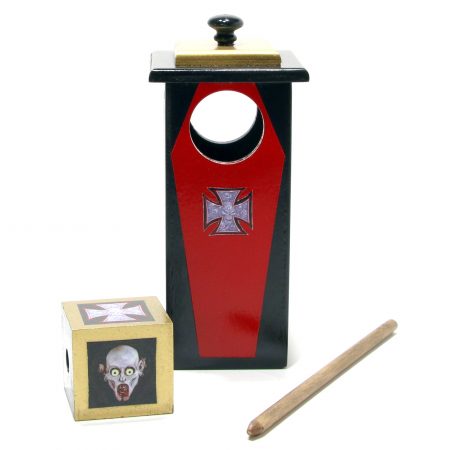 Michael Baker is always working on something new or refining his existing line. He now has produced this wonderful item in three sizes: Regular, Giant, and now this one, Mini. A version was also created exclusively for Stevens Magic here.
Vampire Block Escape is related to the popular Vampire Block but it does not use a chain or cord. It uses a slightly different mechanism but looks great, works smoothly and is convincing to the spectator.
Click here for more information.