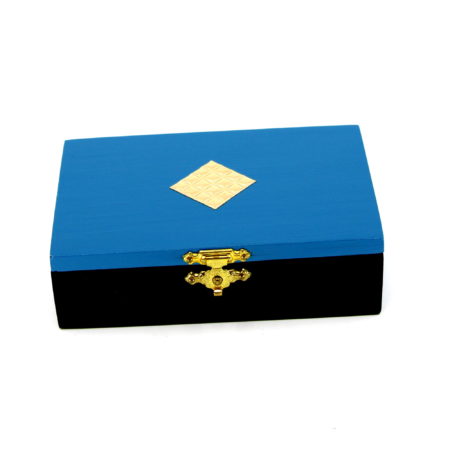 This is one of Alan's earliest creations from his painted mini-magic period. It is similar in look to Dice-A-Matic which was produced shortly afterwards. Like Dice-A-Matic it is a simple method but with Alan's routine you get the most out of it. I can just imagine the look of wonder of the child helper when she hears the invisible man scratching away inside the box 🙂
Because it is a general purpose box it can be used for any kind of note or can be used to force a card or business card or billet. A great little item that I've only recently managed to track down.
Click here for more information.