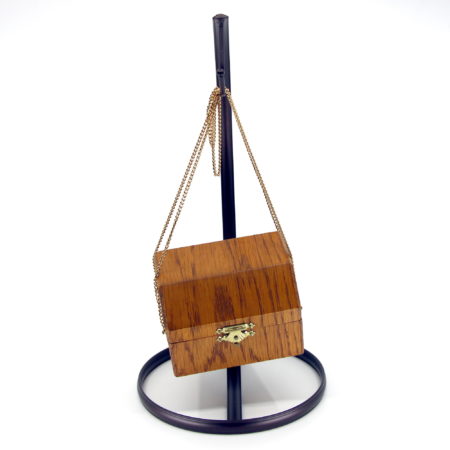 This is the original version invented by Syned Soy (an acronym for Jos Denys) c. 1996 and sold by his company Select Magic of Belgium. Manufacturing rights were purchased by Viking Mfg. c. 1997 and Viking released their first version in oak c. 2008 and their later version in walnut c. 2010. They all work the same way, but I prefer the look of this original and this is the first original one I have seen.
The box looks amazing and intriguing with the chain. The effect is as clean as a whistle and there is absolutely nothing to find. It uses a very clever idea and the amazing thing is that the box and deck of cards are 100% ungimmicked and nothing is added or taken away. And yet you can always predict the card they count too.
Includes:
Syned Soy Box.
2 chains with pins at each end.
A small optional hook.
Deck of normal poker playing cards.
Envelopes and gimmick.
Full English translation of the instructions.
Click here for more information.