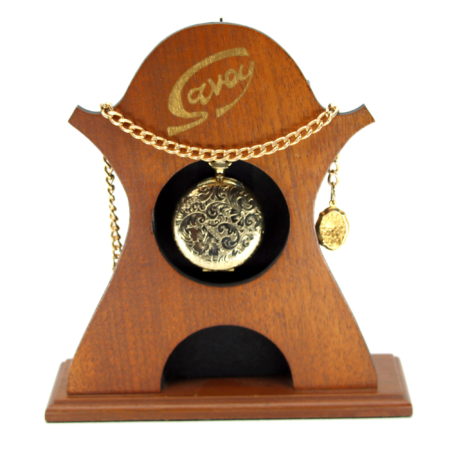 This is Eric Lewis' wonderful Savoy from his book A Continuation of Miracles, built by the talented builder and designer Carl Williams. Mr. Lewis built just two sets and gave one of these to Carl Williams in 1991. Carl then built just 12 copies (with permission from Eric Lewis) and presented them as highly desirable Christmas presents to his magic friends in 1993. The following year Eric's son Martin Lewis created his version and sold them through Magikraft Studios c. 1994.
The Savoy is one of the best switching devices ever created and looks so clean. It can be used for coins, cards, billets, rings, and pretty much anything that will fit inside the locket. Even though you can see the chain and locket all the time you can make the switch at any time simply by pulling on the chain and lifting the locket up into the spectator's hand.
For the demo I coupled it with Viking's half dollar version of Quartokito which is the perfect size for this locket used in this version.
Click here for more information.