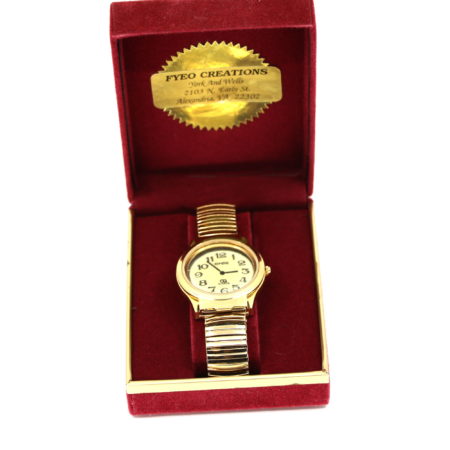 Wow what a rare beauty this is 🙂
This is really something different for sure. Perfectly made, great looking, and entertaining routines, that are easy enough to perform with a little practice. There are two main routines detailed below as Effect 1 and 2. Effect 2 is easier to do and really doesn't require any great skills and the only move is called the Gypsy Switch which is cleanly explained in the instructions and really is just a flick of the silk hanky.
The harder thing might appear to be adding the coin to the very well gimmicked watch but when the great Fred Kaps used to perform this he would simply have his hands behind his back while the audience were participating. Like all well planned routines if the tricky things (mentally or physically) are performed at the correct moments most of the stress (guilt?) is taken away from the performer. Once you perform it a few times all of those fears tend to fade. I used to worry about John Kennedy's Mystery Box for years until I finally performed it live and the response was so great I've been doing it ever since without issue.
Based on my practices today for the Speed Demo I will be keeping this bad boy and I am looking forward to performing this live soon, so unfortunately you won't see it on my auction site anytime soon 🙁
Click here for more information.