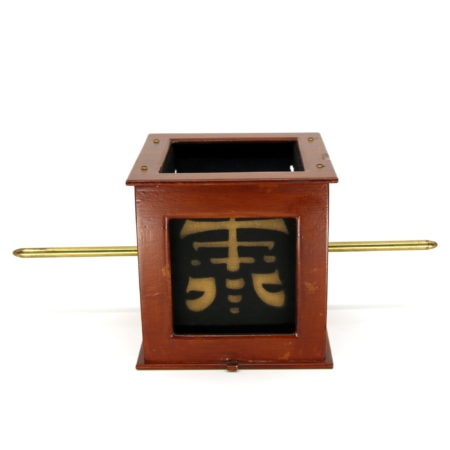 This is Loyd's wonderful mini illusion: The Jewel Chest of Ching See. I featured the Mike O'Dowd's remake a few years ago and although I found the O'Dowd version quite serviceable there is no doubt this original looks better and works smoother. The Jewel Chest of Ching See itself is most likely derived from the Phantom Die Cabinet offered by Thayer Quality Magic as far back as 1912.
Loyd (Edward Loyd Enochs: 1897-1968) was born in the UK and moved to the Pasadena, California as a young man. He made some of the finest magic apparatus available during the 1930's-50's which was sold through Thayer's and as Loyd's Magic.
This Jewel Chest was the inspiration for Richard Gerlitz's incredible Jewel Chest of Sea-Ling so if you are unable to find or afford Richard's beautiful version this beauty will help you scratch that itch 🙂
Click here for more information.