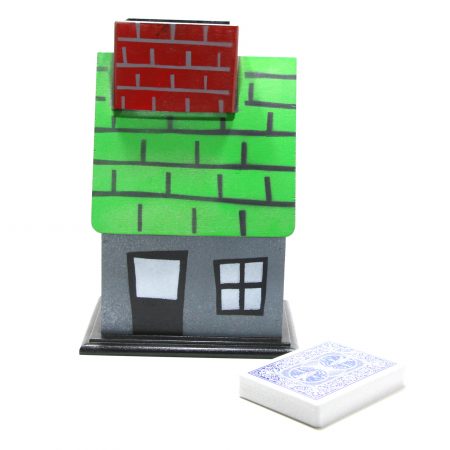 This effect was invented by Harlan Tarbell and built by Ireland Magic c. 1941. It was first described in book form in Vol. 4 of The Tarbell Course c. 1945. This adorable version follows Harlan's description closely and is made perfectly by Michael Baker. The Ireland Magic version was made in metal and Michal Baker's is made from wood (the last two images show the Ireland version).
It is a wonderful effect that is not seen very often. Once neat thing about the design is you can store the cards and other items for you show inside the house for transportation if you so desire, making this effect practical and magical 🙂
Click here for more information.