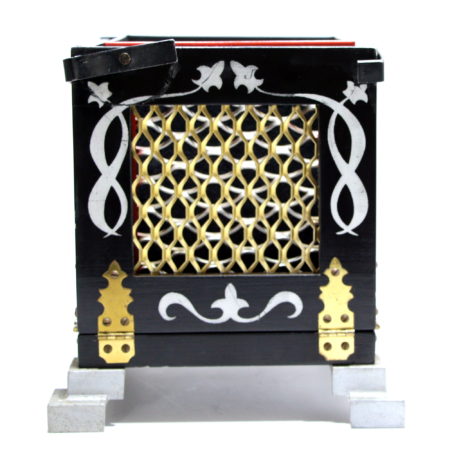 This is a sophisticated and impressive production box that is similar to a Square Circle but has a better sequence of displays to convince the audience it is empty. Solidly made and a real treat for collectors since items from Fred Haenchen are harder to come by these days and they are in high demand due to their unique ideas and quality craftsmanship.
This production box was created in multiple sizes and even in an illusion size for the production of a young girl. This is the original smaller parlor version. You can read more about this box in Volume 6 of Dr. Albo.
Click here for more information.