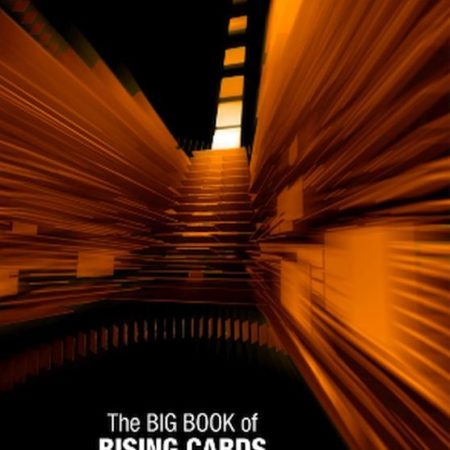 The Rising Cards is a beautiful effect that has intrigued both magicians and lay people for centuries. There is no finer book on this subject than Claude Klingsor's amazing book: The Big Book of Rising Cards. This book has been really useful as I work on my History Project 🙂 I could drone on about how great this book is but there is little point because Chris Wasshuber makes such a strong case here, and why he was so impressed with the book he felt compelled to purchase the English language rights, have it translated and offer it to the world.
Not only was I fascinated and impressed with stunning 3D diagrams and detailed historical analysis of countless methods to achieve this effect, but I also found Chapters 2 ("The Rising Cards & the Audience") and 3 ("Definition and Classification") very refreshing as the author looks very frankly at the effect from the magician's and the spectator's point of view. So often in magic, magicians and particularly "Collectors" look at magic through Rosy Colored Glasses and ignore the obvious issues with so many magic props. For example on page 20 it says:
The conjurer thinks the use of these suspicious devices can be justified by claiming that the pack needs to be isolated. He actually does not fool anyone. For as soon as the audience sees a device of an unusual and suspicious shape such as a houlette, a lyre, or a card box, its members think that if a mechanical device is required, it is rigged.
which really resonated with me.
This book is written by someone who clearly loves magic, but is not fooled by many of the trappings we often fall into (myself included). I wish I could be as honest as Mr. Klingsor – that would be refreshing!
You should buy this book, it is historically detailed and interesting but you will be even more delighted to see the most intricate methods and explanations exploded using 3D Computer Aided Software by Fabrice Delauré that will change your view on what constitutes a good explanation of a magic effect. I have never seen anything quite like it!
Click here for more information.