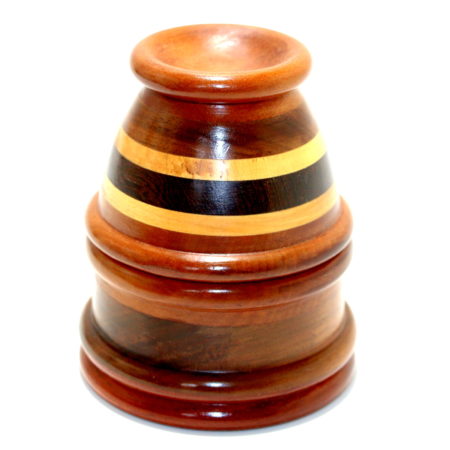 A truly breathtaking Takagi or Solid Cup by the incredibly talented craftsman John Dahms. This is a real beauty whether you perform it or not you will love the colors, the solid feel, and the finish.
The original Shigeo Takagi's routine is still available in Richard Kaufman's wonderful book: The Amazing Miracles of Shigeo Takagi.
Click here for more information.