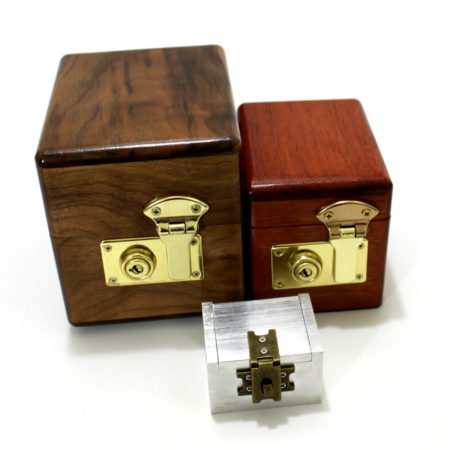 This item was originally created by Rich Bloch and released in limited quantities by Rich himself c. 2009. It is now being made perfectly by George Robinson.  This is the later version built by George and they are currently unavailable.
Apart from being a very clever idea and a beautifully made prop what I really like about this effect is that  Rich has blended all the moves into a very smooth sequence. If you follow the directions it will allow you to perform a miracle without any real heat on you.  The action is done at the least expected moments and you are left looking clean  and magical.
Click here for more information.