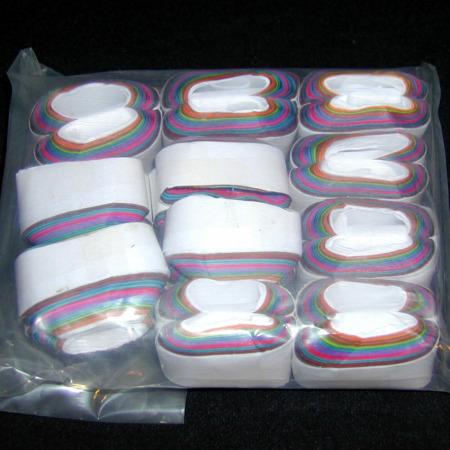 I love these streamers! Jam a couple in your Dove Pan and it looks amazing!
Throw streamers are an instant classic among magicians — they're easy to conceal and make a stunning visual impact! five coiled streamers are packed into one flat disc, unfurling into a cascade of dazzling color with just a flick of the wrist. hand-rolled and cut by cresey.com staff, our throw streamers are well known for their consistent high quality.
Click here for more information.