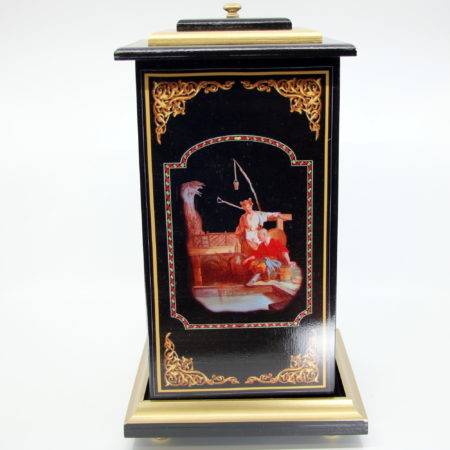 Although Okito almost certainly didn't invent this type of production tube he did feature it in his act and Michael based his beautiful version on Okito's versions featured in Dr. Albo's books: The Oriental Magic of The Bambergs and The Ultimate Okito.
It makes for a wonderful production device because it can be used anytime during the act, is self-contained, easy to do and has a large load capacity.
Click here for more information.