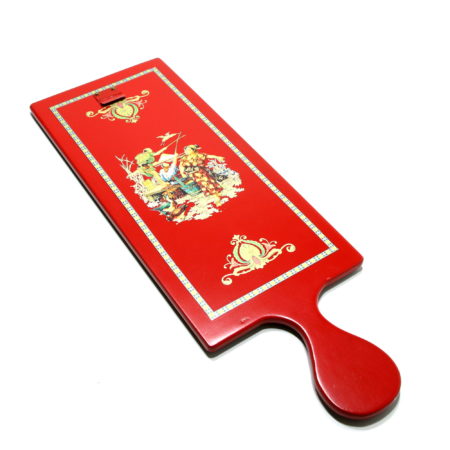 Here we have another beautiful recreation by Carl Williams of the Okito Mystery Paddle that was originally created by Okito c. 1955. This version by Carl Williams was released c. 2000 in a limited edition of less than 30.
The instructions say this is an adaption of a well-known slate trick marketed by Annemann, which I was unable to find a reference to. But as far as I know it is an adaptation of U.F. Grant's Slate of Mind. Apart from looking significantly nicer I like the fact you start with a full deck and have six cards "randomly" chosen from the deck with neither the audience or the performer knowing what they are. That gives the impression that one card out of a whole deck was in fact predicted.
If you ever wanted to perform any form of Slate of Mind, Okito's Mystery Paddle would be the best way to do it: it looks beautiful and is more convincing.
Click here for more information.