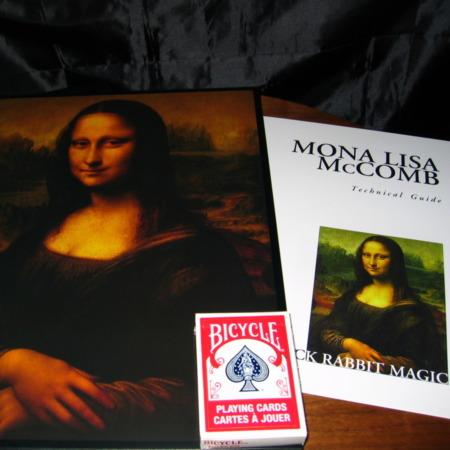 Comedy and Quality!

If you are familiar with the books published by $link(http://www.qualitymagicbooks.com/?nd=list&keywords=miraclefactory.org target=_blank, Todd Karr's Miracle Factory) then you will not be surprised by the quality of this effect from Black Rabbit Magic. Black Rabbit Magic is a division of Miracle Factory and I hope that this first effect out of their stable is just one of many. The paintings are beautiful, the instruction booklet is clear and very well produced and the portfolio brings it all together. This is very much a quality job from start to finish. For this particular effect having such a good production really helps sell it.

Now of course where would we be without some Comedy too? The standard McCombical Deck has always been a riot in the right hands, and this effect has all the same potential as the normal deck. It is perfect for stage as the size of the paintings is a whopping 11×14 inches. One of the things that makes this play so well is that due to the classy production of the props the audience is more likely to believe that the Magician has actually made a mistake, which of course makes the climax so much more fun!

The method is different from the standard McCombical Deck, and works really well. Set-up is a snap and you're always ready to pull out the portfolio. Due to the size of the paintings this is best suited for parlour or stage work as opposed to close-up.

If you want to add some class and comedy to your act then this is certainly the prop for you!
Click here for more information.