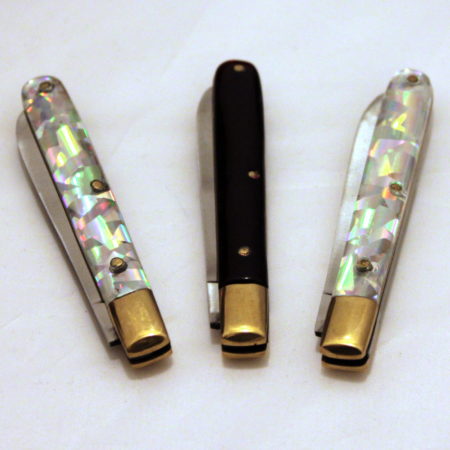 Unusual Knives from the King

By now it is obvious that Joe Mogar makes the best knives available today – they all just feel right in the hands. This beautiful set that he has recently introduced is no exception. Unfortunately my photos don't capture the deep reddish brown of the Merlot knives. In fact both knives look particularly striking when the light catches them.

Good to see Joe is continuing to experiment with different finishes – there truly is something for everyone. And if you are a collector of knives, and why wouldn't you be, he is a great place to start because he continues to produce some outstanding, exotic and unique knives.

Great job Joe, these are beauties!
Click here for more information.