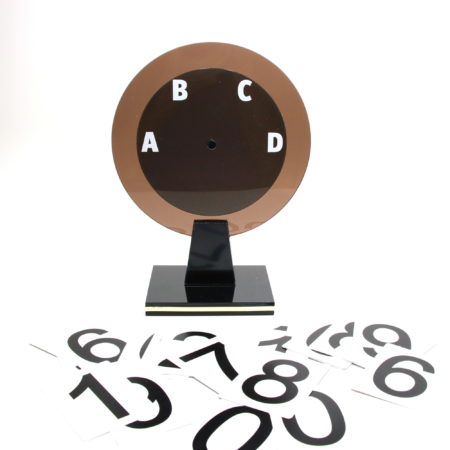 Arsène Lupin (Slawomir Piestrzeniewicz) is a qualified medical doctor from Poland who  became a full-time professional magician in 1980.  He placed second for Manipulation in FISM 1982 and 1991, and third for Invention in 2003.  He creates some really wonderful and unique magic that is well priced. 
This is well made effect by the Arsène that is similar in method to Final Card however instead of just one card being found, 4 numbers are revealed in the end.  The effect described, with all of the audience looking at their watches, sounds more amazing than the method really is.  For sure it is possible to perform the effect as stated below, but it does require fairly precise timing and most people will probably not want to be bothered with it.  Instead they will go with a more fixed target of a prediction or a birth date, etc.
Click here for more information.