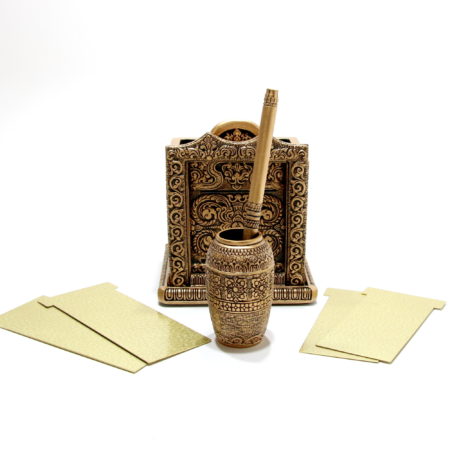 Magic Wagon had a phenomenal 2020 and created some amazing items. This is Magic Wagon's version of U.F. Grant's Bamboo Chest and Glass. Until I saw Rob's video (brotherbor on youtube) I was going to write this one off as a bit of a dud, but Rob really brings it home with the extra vanish – that was a stroke of genius!
I still think that by removing the liquid piece and making the vase smaller Magic Wagon have made this less amazing than the original. But as Rob clearly shows, with a little big of imagination you can still perform this and make it seem quite amazing and entertaining 🙂
It is beautifully made, and if you perform it the way Rob does with the bonus "vanish" I think it can be a fooler. But if you don't, I think this is more of a puzzle and not an outright fooler as the original version clearly was (assuming of course it was performed well!).
Click here for more information.