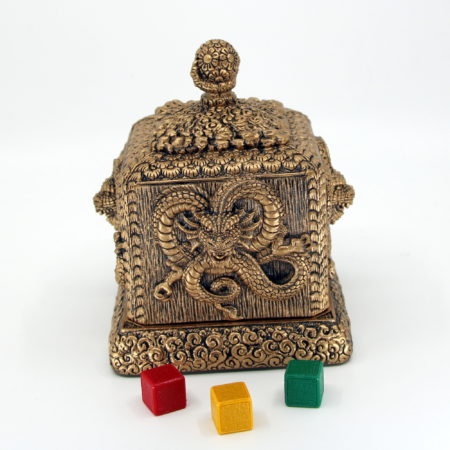 Magic Wagon will often remake and enhance old effects and so it is nice to see them creating something that as far as I know is a unique method and routine. When I first opened this and read the method I wasn't sure how easy it would be to perform. Then I checked out the three videos on YouTube (which is always a good sign that it is easy) and was very pleased when I tried it out.
So this is certainly a winner from Magic Wagon. It checks all the boxes and then some:
it is different,
easy to perform,
easy to reset,
easy to to understand for the spectator,
nice and visual,
no tricky angles.
It would be nice if the box were a little smaller or the cubes were larger, but I don't think it would work if that was the case and it is a minor point.
Great job Magic Wagon! 2021 has been a very good year so far 🙂
Click here for more information.