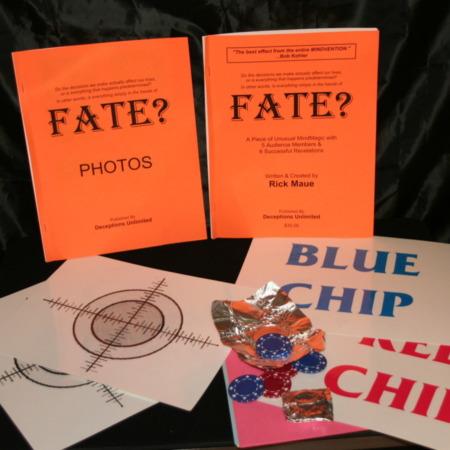 Great Routine, Great Value, Great Mentalism!

This is the first effect I have purchased from Rick Maue and Deceptions Unlimited, and I must say how impressed I am not just with the effect and routine, but the whole package. And for $35 it is hard to imagine a better value in magic today.

The effect is a mulitple revelation of the precise actions that 5 people take with regards to freely choosing blue and red poker chips and builds to an unexpected but very solid climax. It can be performed on stage or easily adapted for the living room, and yes it does pack flat and play big!

The props are simple, but well made and it comes with detailed scripting and photos of the complete routine.

I have been streamlining my routines these days so that my show fits in a small close-up case, but I feel quite sure that this effect will find its way into my show shortly. The build up of the multiple revelations really is quite incredible.

Highly Recommended!
Click here for more information.