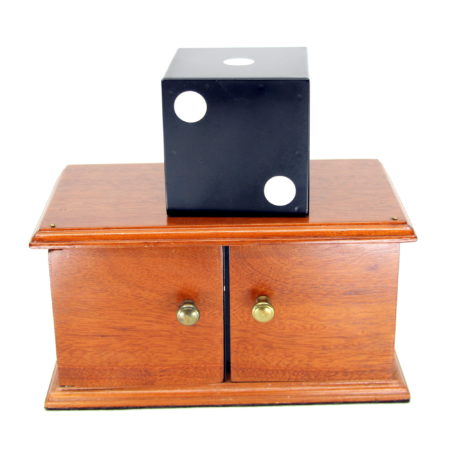 This is an Haenchen Die Box made in Honduras Mahogany. It has a single door gimmick and a fairly unique feature that of: controllable sliding sound. This means you can control when the sound is made or not as you tip the box from side to side. I have not seen this feature on any other Die Box I've owned and really like it 🙂
The locking single door gimmick allows you to show a die on the box or not. Haenchen produced boxes with no gimick, a single door gimmick (like this one), and a double door gimmick.
This is a nicely made box that will last for many years. These are not as exotic as some of the Mel Babcock beauties, but still a fine prop.
Click here for more information.